The job of everyone on the Ben Sells Idaho Team is to treat each person we encounter with professionalism and respect. We seek out what we have in common with others, and we build relationships based on values that are important to one other. Our special relationships allow us to help our clients reach their goals and dreams. This is our Mission and our promise to you.

Committed to Serving Others with Excellence
what others are saying

I absolutely will recommend Ben to anyone looking to buy a home! Ben is tactful, responsive, and works for you. I legitimately had to ask him how many clients he was working with at the end because he made me feel like he was house hunting personally for me! Ben is also responsive to the type of attitude you have towards the process. I am personally very laid back and do not like being pushed to make large decisions quickly. He was respectful of this and did not put pressure on me like a lot of Real Estate agents would. He was also informative and had no issue sitting down and walking you through every step of the process of buying a home, as he did multiple times in my case. All in all, this was 1000 times less painful of a process than I imagined it would be, and it is all thanks to Ben!
You could not ask for a better REALTOR®! If you want a REALTOR® that cares about your personal time and will go the extra mile, Ben is the REALTOR® you want. He bent over backward To help us get into our house.
Ben was awesome. We moved from California to Idaho. My California REALTOR® was in charge of selling our house really stressed me. Then, here comes Ben. Seriously no stress, honest, and went above and beyond what I expected. He helped find a house perfect for my wife, family and myself. If I ever decided to move again, I would hire Ben in a heartbeat.
Read More Reviews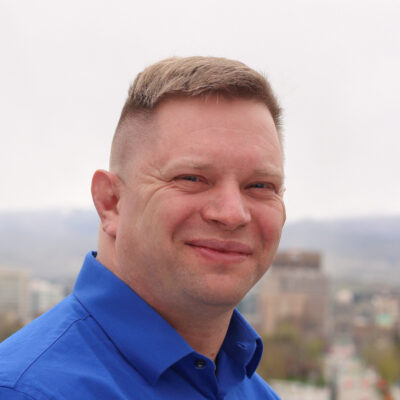 Buying or Selling a Home is More Than a Business Transaction.
meet ben
The Ben Sells Idaho Team is the Go To for all your Real Estate needs, specializing in first-time and move-up home buyers. We form lifelong friendships built on professionalism and respect. We care about our Clients, and they become family.
Read More